"How to" make Homemade Shower Cleaner | The Pink Stuff and Zep Product Review
Updated: May 20
Let's Clean Up With Tisha
So it's time to clean the shower again, eh? That's perfect for us. We're thrilled to provide another product review!
Remember - We're here to help you to choose!
Choosing the right product is daunting. Is it "green," children/pet friendly, does it contain harmful chemicals? There's so many questions with so little time to research.
That's where we come in. We've taken away some of the guess work for you and "tested on camera." We tried: The Pink Stuff, Zep, Magic Eraser and a homemade shower cleaner paste made-up of baking soda and hydrogen peroxide.
For our Starrs who don't want to read the detailed product review – this is your escape route. Click the thumbnail image above to view video.
Now that our non-readers have exited the building, we've got something for the rest of you.
Household cleaning products like Star Drops, The Pink Stuff Miracle Cleaning Paste, are cropping up everywhere. People have asked if the Pink Stuff is harmful? The container says it's vegan. Since The Pink Stuff was the only cleaning product we reviewed that claimed all natural, it's the only one we deep dive into the ingredients.
The Pink Stuff packaging states if you would like to know more about the ingredients you must visit the DPI (detergent product information ) website.
So we did! You will need a product bar code to visit the site.
Here's what we found. According to the INCI (international nomenclature of cosmetic ingredients)
The

Pink Stuff

contains:
Quartz = oxygen & Silicone

Aqua = water

Soap = oil

Sodium Carbonate = baking soda

Sodium Bicarboate = well, what do I say? This compound was hard to narrow down

Glycerin = baking soda salt

Parfum = chemical compound that has a smell or odor

Laurylamine Dipropylenediamine = a chemical substance used for hard surfaces disinfectants

Acid Red 52 = EPA safer chemical

Dimethicone = skin moisturizer harmful when orally ingested
Hey, I'm no scientist and have no formal training in chemistry besides the course I took in college and failed. We did the best we could to provide common household names for each scientific one. But if you're really into the periodic chart, here's a beautiful website, Chemistry Cachet, that breaks down all the ingredients beautifully.
The Pink Stuff, claims to be 99% natural, environmentally non-toxic, non hazardous formula and it isn't tested on animals. Again, if that's not enough for ya, please visit their website here for more.
Hopefully, that was helpful. But for some odd reason, I doubt it – LOL.
Before Cleaning
I liked, The Pink Stuff. It was cute to see the little pink wall and suds gather together to attack the dirt. It stood up to rigorous scrubbing with a drill & brush combination (be careful if you're going this route. The power from the drill flicked the paste high up in places I couldn't reach without a ladder). The paste struck the dirt hard and brightened the tiles. I was impressed.
Next we reviewed our homemade scrubbing paste
It was a peroxide and baking soda mix. Nothing fancy. Our first batch was a hot mess. Who knew I could use a mixing bowl instead of sprinkling baking soda here and there like pixie dust – LOL? Don't worry, you get to see all of this in the video.
We were WONDERFULLY surprised at how well the wall shined after the first application. We completed three full rounds during this product review. There wasn't any bad smells or pasty mess to clean up. It came right off with clear, warm water.
If I were you, I'd add the baking soda to the bowl first and slowly mix in the peroxide until you get the consistency you'd like. Take your time.
We don't have much more to add to this gem. JUST TRY if FOR YOURSELF.
Time to review ZEP Grout Cleaner and Brightener


Third, was Zep's Grout Cleaner and Brightener. It didn't have a strong smell either but it was stronger than the other two. We advise you to use in well ventilated space. The brand must be very popular because we had to search two stores before finding a bottle. I know I sound corny saying Zep worked well, too. But hey, IT DID. What's a lady to do?
When the directions said to wear "chemical resistant gloves," I knew there could be harmful skin irritants. So for you health conscious people, this may not be the perfect product for you.
Zep's pro-tip
Re-seal grout after brightening to keep lines cleaner for longer.


After 1st Round of Cleaning
So now you want to hear our review of the Magic Eraser? We're sure you do!
Finally, the good ole Magic Eraser. After a few swipes I began to think "that thang got voodoo in it." It sucked away the dirt like my hair sucks up moisture. DRIP DRY. . . Slurp Slurp.
SO WE GOT CHOICES LADIES AND GENTS.
All I did was add a little water to the sponge and SWIPED at the tiles. I loved the outcome but hated the legwork. If I could've figured out how to connect the sponge to the drill I would place the Magic Eraser at number one. I'm no fan of manual labor so the other cleaning agents quickly knocked the Magic Eraser out of the top spot. Tisk, Tisk…
Reviews, especially products reviews, aren't always the easiest to create. However, it makes it easier when I tell a story about it. Here's a short one.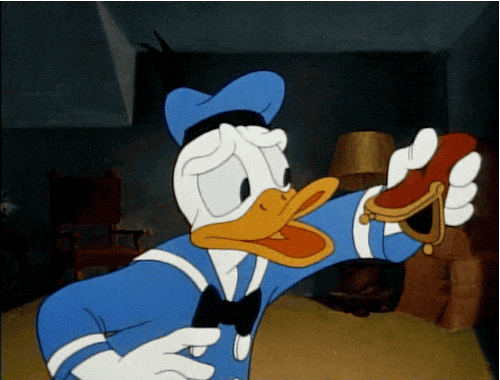 STORY TIME


I went flat broke once. I was laid off from my job during our last recession (in America). It was the same year I bought a brand new house. I was devastated. After blowing through my six-month nest egg trying to stay afloat I had to pick up a second job to maintain. I worked full-time and drove ride-share apps part-time.
Now, not only do I drive ride-share/delivery services (sometime), I also BLOG. I went from two jobs to three.
So cleaning my house has to be a smooth and simple process. I truly don't have time to spare. When I review products its with the mind-set that my job will be easier, quicker, faster. In addition, it has to be at a price point I find reasonable. Heck, who wants to work four jobs? Not me. I'm trying to condense the three I have already.
The Magic Eraser held it's weight but did not make my job the easiest.
So I moved right along to review Baking Soda and Hydrogen Peroxide
Who would have thought, cleaning tiles with baking soda would work? But then again, if it can clean teeth of course it could clean tile, too. This by far is the cheapest route. One big bag of baking soda will go a long way. Next time I'll try vinegar and test that also. If you're in need of an inexpensive, eco-friendly way to keep your shower tidy and shining – THIS IS FOR YOU!
Winner


Honestly, I'm biased. The Pink Stuff wins just because it's prettier. I love pink. Sue me. Although, as I reviewed all four products, none of them REALLY outperformed the other. I had more fun with The Pink Stuff. It was soft and spread smoothly onto the tiles. The tiny hint of floral topped it off. It was a 500 gram tub. Some of you can convert that to ounces real quick. For the others, that's equal to a 17.6 oz container. A little goes a long way. You can purchase it on Amazon for under $10.00.
A cleaner that's pretty and stands up to a power drill – It's the WIN for me!
After 3 Rounds of Cleaning
FULL VIDEO HERE